During office hours, the best way to contact us is by phone or through your Patient Portal.
After office hours, on weekends and holidays, an on call provider is available for urgent needs.  If it is a life threatening emergency please call 911.
We do not refill any prescriptions after hours, if you need a refill on a prescription please call your pharmacy.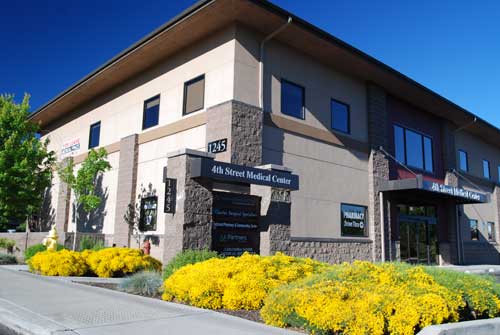 Redmond Medical Clinic
1245 NW 4th St Suite 201
Redmond, Oregon 97756
Phone: 541-323-4545
Fax: 541-323-4546
Office Hours:
Monday 7:00 AM- 4:00 PM
Tuesday 7:00 AM – 4:00 PM
Wednesday 7:00 AM- 4:00 PM
Thursday 7:00 AM – 4:00 PM
Friday 7:00 AM – 12:00 PM
We are now closed during the 12:00 PM – 1:00 PM lunch hour
Phone Hours:
7:00 AM – 4:00 PM each day except Fridays (7:00 AM – 12:00 PM)
Driving Directions:
Coming From Bend – North on 5th Street HWY 97 Turn right onto NW Kingwood Ave. Take first left onto 4th St.
Coming from Madras- South on BUS HWY 97 Turn left on NW Larch Ave. Take first right on 4th St.